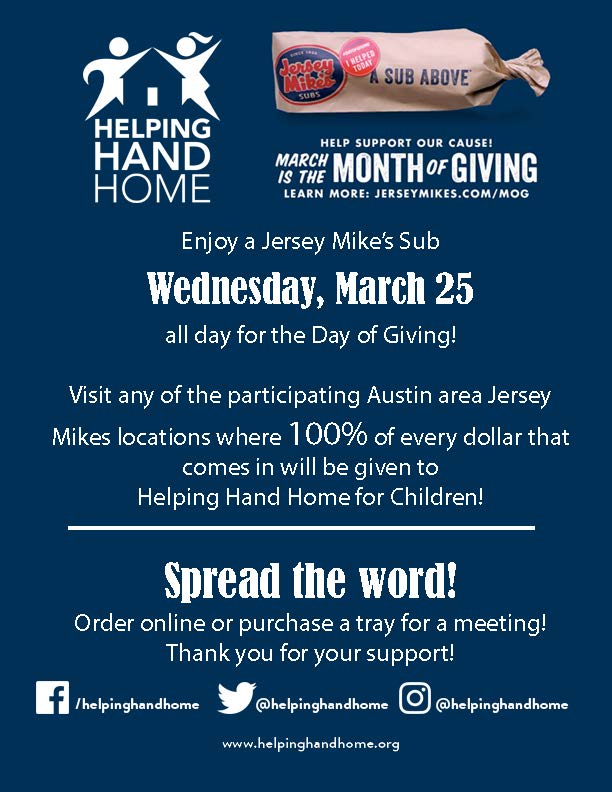 We are honored to be celebrating 10 years of Jersey Mike's Subs Day of giving benefiting Helping Hand Home!
Enjoy a Jersey Mike's Sub Wednesday, March 25 all day for the Day of Giving!
Visit any participating Austin area Jersey Mikes location where 100% of every dollar that comes in will be given to Helping Hand Home for Children!
Read more about Jersey Mike's Month of Giving here!