Foster Care and Adoption Program
The HHH Foster and Adoption Program places approximately 145 children each year in loving homes, recruits and trains foster families, and facilitates and completes adoptions.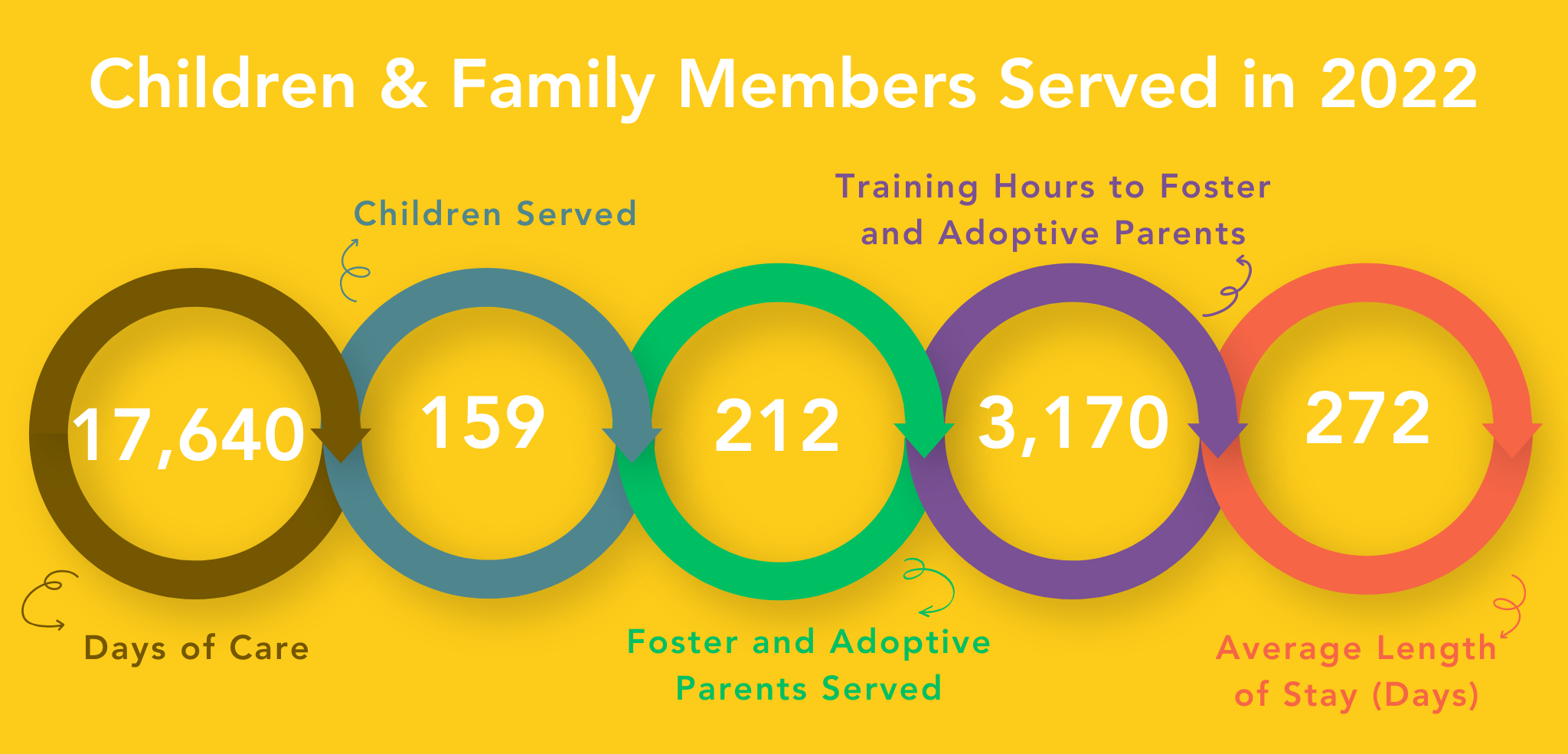 Helping Hand Home's Foster and Adoption Program is licensing families!
Starting May 12th, we will have in-person orientations every second Thursday of the month at 6pm.
Please contact Traci Battle at tbattle@helpinghandhome.org for questions.
RSVP to an orientation here
Basic Foster Care is for children from birth to 18 years old who need a loving home but do not require additional specialized treatment services.
Therapeutic Foster Care is a specialized type of foster care for children requiring a little more guidance and structure to help them be successful at home, in school and with their families and friends. Children eligible for this program have experienced severe abuse and/or neglect. Some children may be placed in foster care immediately after removal from their homes, while others may be coming from a treatment facility for abused children.
This is a very good foster and adoption service, and we enjoyed the help from everyone there. Very warm and loving group.
Photo Credit:  Jessica Klima Photography
Adopting one child won't change the world: but for that child, the world will change…
All of the children that we serve come from foster care. The training and support for adoption-motivated families are similar to the training and support for foster-motivated families. (See Our commitment to a positive foster care experience below.)
Our experience with Helping Hand Home has been very positive. This is tough work in all facets, we appreciate [HHH's] dedication, patience, and hard work.
Photo Credit: Jessica Klima Photography
The Family Support Program is unique to Helping Hand Home. this program prepares, trains, and supports families to foster and adopt children with higher needs. The training consists of 40 hours of hands-on experiential training at the Helping Hand Home for Children Residential Treatment Center. The Family Support Specialist continues to assist families after children have been placed in the home by providing ongoing individualized training and in-home support.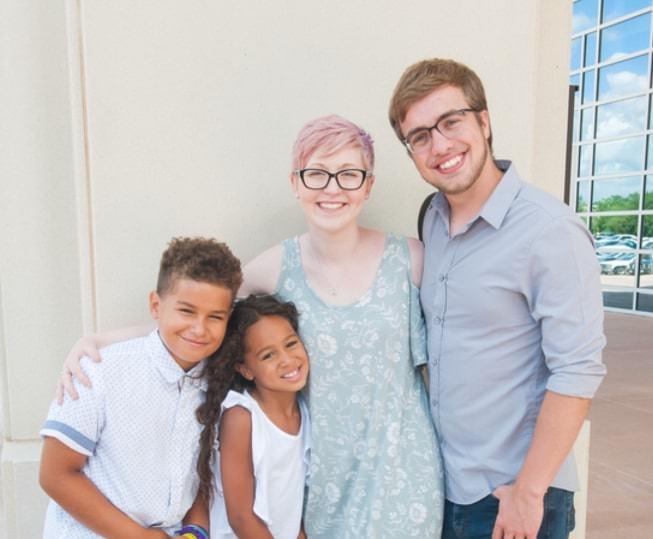 From day one, Jordan and Lindsay Bisby were committed to adopting children in foster care with higher needs. They fully immersed themselves in our "Families First" program, where they received more than 40 hours of specialized training to help prepare them for parenting children with higher needs as a result of trauma. The Bisbys used the skills learned at Helping Hand Home along with in-home support from our Foster and Adoption team to help their children come to a place of healing and security. After eight months of dedication, patience, and building trust they celebrated the adoption of their two beautiful children, Cassie and Devon in July 2017.
Helping Hand Home is proud to partner with: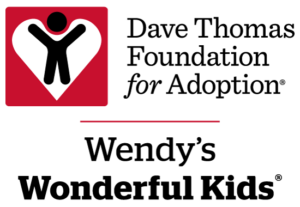 Helping Hand Home is thrilled about our continued partnership with Wendy's Wonderful Kids, a program of the Dave Thomas Foundation for Adoption. Their mission is to find forever families for children in foster care waiting to be adopted. The Foundation funds two dedicated adoption recruiters at HHH who focus exclusively on finding permanent homes for the hardest to place children in a 30-county area surrounding Central Texas.
The Wendy's Wonderful Kids program emphasizes adoption recruiters who are child-focused and achieve impressive results. A rigorous five-year study of the program found that their methods nearly tripled the likelihood of adoption. Today, there are more than 107,000 children in the U.S. foster care system waiting to be adopted, including about 6,600 in the State of Texas.
The Wendy's Wonderful Kids recruiters at Helping Hand Home for Children are Grace Lindgren and Kathryn Russell. For more information about the Wendy's Wonderful Kids Program, please email glindgren@helpinghandhome.org or krussell@helpinghandhome.org
Click here to learn more about the Dave Thomas Foundation for Adoption.
Quotes from Foster and Adopting Families
"I can't even begin to count the number of times I tell my family and friends that we made the right decision to go with HHH as our agency. Every situation we have run into I have confidence that myself and my fosters always have someone on our side that was can count on to be there for us. [We] love being a part of this wonderful agency."
"We feel very supported by our case manager and HHH family."
"I am very appreciative of the entire Helping Hand Home team! Thank you for being such a supportive group of talented people who love children."
"You guys are the absolute best!"
"I love Helping Hand Home and hope to be involved in one capacity or another for a long time."
We are looking for foster and adoptive parents who:
Are caring, responsible individuals willing to be part of a professional team
Are willing to learn about the dynamics of working with children who have difficult histories
Are at least 25 years old, have a valid driver′s license, and proof of automobile insurance
Are U.S. citizens or permanent residents
Are single individuals or married couples. If married, have been married for one year or longer
Possess a high school diploma or GED and can pass a criminal background and Child Abuse Registry Check and drug test
Participate fully in the screening and training process, which includes a home study
Provide adequate income to meet their personal and family needs outside of any financial support from foster care reimbursements
Have ample space in the home for children
Do not have any unrelated household members
Our commitment to a positive foster care experience:
Foster families receive support from foster care staff, available 24 hours a day, seven days a week
Foster families receive Trust-Based Relational Intervention training before and during their time of providing care for foster children. This training helps them meet the special needs of the foster children
Foster families receive two days of paid respite per child each month
Foster families receive guidance navigating community resources including therapy, daycare, and afterschool care
Foster families receive assistance with the challenges of parenting emotionally disturbed children from foster care support groups
Foster families receive adequate financial support to meet the needs of foster children
Foster families receive monthly ongoing training with free childcare following verification
Foster families receive continued support from the Family Support Specialist Program
One Family's Journey
If you are considering becoming a foster parent, look no further than HHH foster parent, and co-founder and President of Carrying Hope, Kristin Finan for inspiration. Kristin will tell you how fostering has positively impacted her family in more ways than she could have ever imagined. We are so blessed to have foster parents like Kristin, who have dedicated their lives to helping children in need. She has opened her heart and home to some of the most vulnerable youth and we are so grateful.
"It will change your life…This has been the hardest thing we've ever considered doing in our lives, but it has been the greatest. And I wouldn't trade a minute of it, even the hardest minute, for anything because it's been so incredible.'
You can view her story among others here.