Hope is Happening Here: Education is HAPPENING!
By Ally Smith
During this time of response to COVID-19, the Helping Hand Home family is working diligently to ensure that every child is receiving the best in care. While HHH is practicing social distancing we are excited to virtually keep our volunteers, supporters, and families in the loop with the actual "HOPE" that is happening here.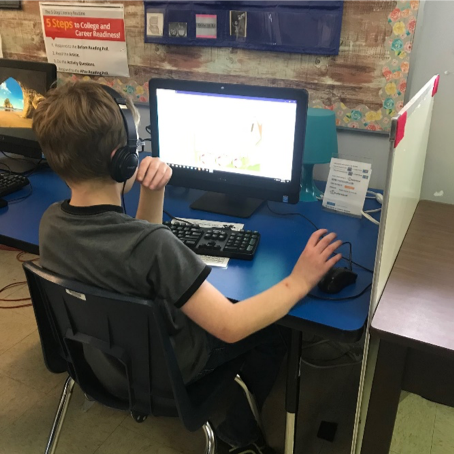 We take pride in many things, but we are especially proud of our partnership with the University of Texas at our onsite charter school, which caters to the unique educational and behavioral needs of our children. The small class size of eight students helps maximize learning for children with higher emotional needs.
Just as most children are currently making similar transitions from a traditional classroom to their own homes, our children will be doing the same. They will be learning from the safety of their home at 3804 Avenue B.
Right now, we will be taking a virtual twist on education to protect the children's health and the health of the staff and teachers in this time of significant disruption. Our specialized charter school is doing an Instructional Continuity Plan to ensure all students get the academic support needed and that certified teachers are still providing instructional support via remote technologies.
Dr. Melissa Chavez, the Superintendent of the U.T. Charter Schools, tells us that the district staff is currently creating resources for residential settings like Helping Hand Home. She stated the following in a letter to providers: "Most of the resources will be available online, but we are also preparing additional hands‐on lessons that will be delivered to the facilities for our younger students and students with more significant learning needs."
Holly Engleman, our Charter School Principal, is our point of contact. Jamie Lounsbury, the Home's dedicated Education and Intake Manager, is leading the implementation charge, and answered key questions below: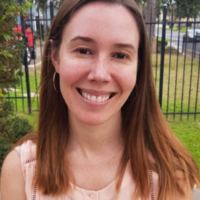 1. What will be the main difference in this shift from going to the charter and public school to hosting the children's education needs inside the home?
"One change I am super excited about is that the children will have more flexibility in pursuing their own interests. Instead of the typical classroom setting, our children will be learning together in a more interactive setting. For example, only three to four children will be taught at a time. Therefore our children will receive more individual attention. A mix of traditional activity and hands-on STEM activities will be developed as well."
2. How do you think this change will positively influence the children?
"The virtual learning will provide no scoring scale. Therefore, all of their work will have intrinsic value. Furthermore, the specialized virtual curriculum allows our children to pursue their own unique interests. More self-pacing will be in place so that each one of them can take breaks and come back as needed. Their education and retention is actually being enhanced as they take in information through experiential learning. Plus, the children working together is fostering collaboration and social interaction. This is helpful because stronger social skills will prepare them for a lifetime of healthier interactions in all aspects of life."
3. What are the children doing best academically in this time?
"They are working together in an astounding way. They are using a lot of collaborative toys such as legos, building blocks and puzzles. It is really cool to see their minds working in that way. They are also doing more activity-based-learning versus testing and assessments. They are working together really well to solve problems in a creative way, which has really impressed the staff!"
4. How do you think this change will make HHH stronger in the long-run?
During this time I have also observed the children having each others' backs and helping one another. Aside from the academics, they just seem to be abundantly supportive of one another, and each other's needs. They seem much more protective of their friends, because they know that there are present concerns in the community."
At this time, we are beyond certain that our children are in the best care possible. Our staff has been working day and night to ensure education services are not only in place, but stronger than ever. They are dedicated to our kids making meaningful memories and we are grateful for their unwavering commitment during such unprecedented times.
We cannot say thank you enough to our volunteers, donors, foster families, and all members of the community that continually rally behind HHH. Please stay tuned for our hope-filled updates on our new "Hope is Actually Happening Here Blog." Our children and our staff miss our outside guests whom we have always considered a part of our "HHH family", and we remain confident that our doors will re-open to you all very soon. THANK YOU!