Residential Treatment Program
Helping Hand Home's Residential Treatment Program provides comprehensive care for children experiencing emotional and behavioral problems so severe that they are unable to remain safe in a home setting.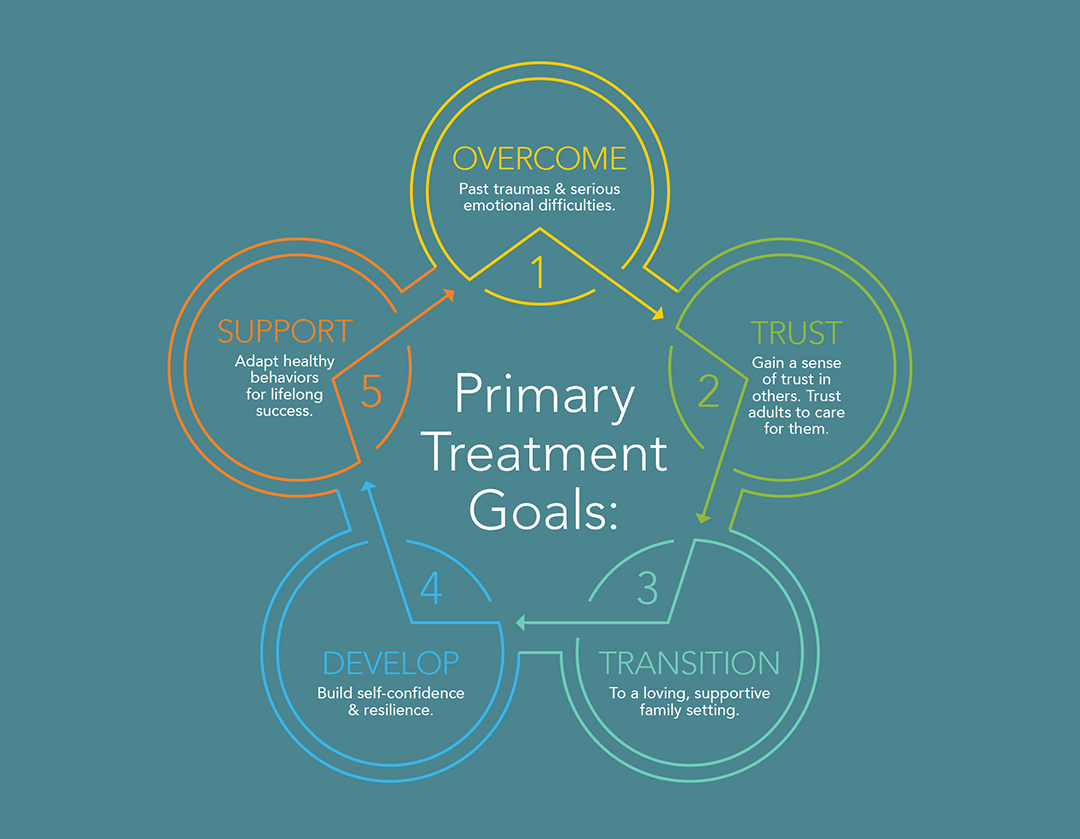 While the majority of children referred to Helping Hand Home are in the foster care system, referrals for residential treatment can come from Child Protective Services, post-adopt agencies or individual families. Our interdisciplinary team of professionals offers the highest quality of care, far above state minimum requirements, to children residing at HHH.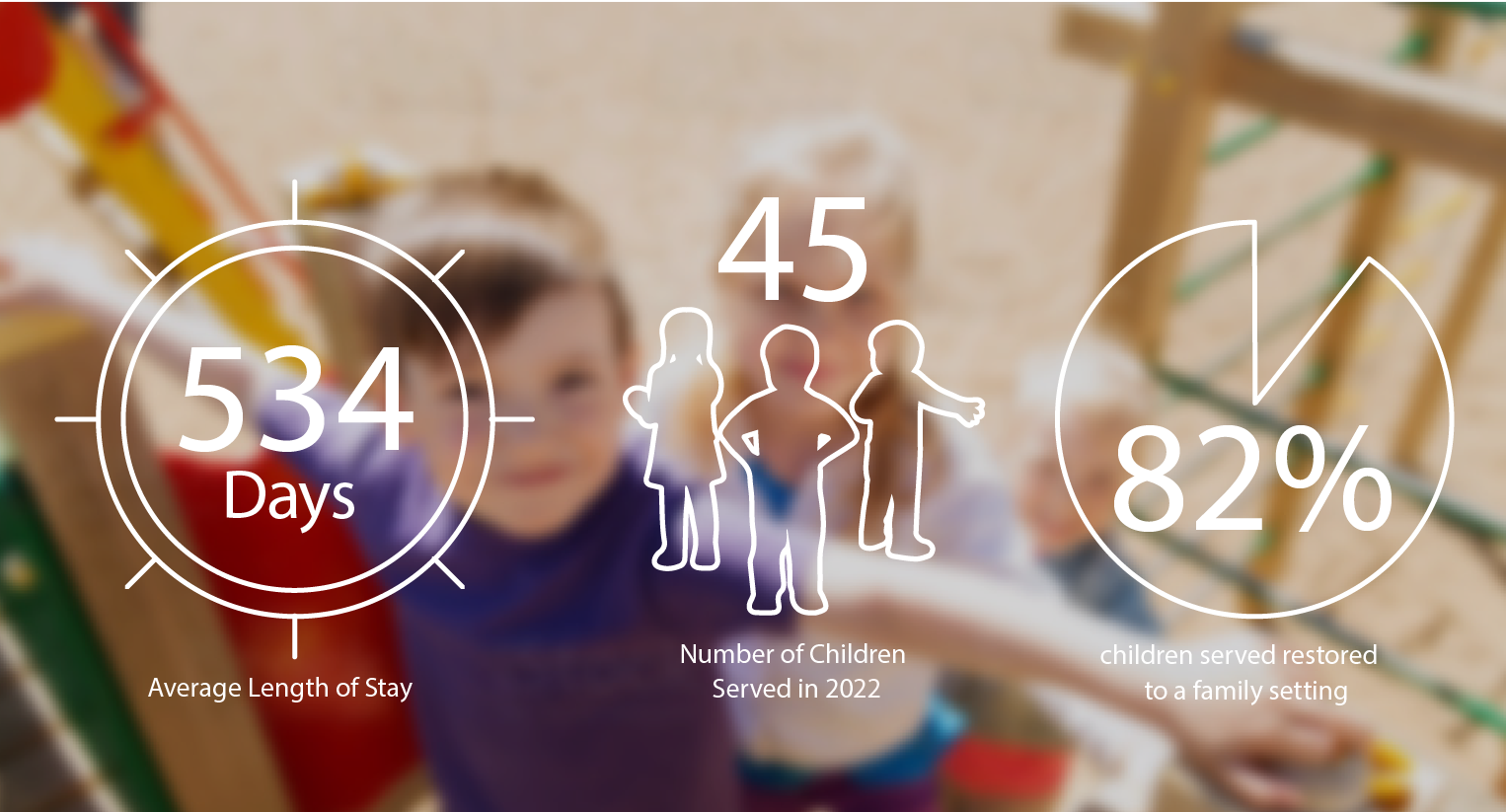 Therapeutic Innovation at Helping Hand Home
Our healing model offers the best therapies available. We're excited about a new therapeutic method called Trust-Based Relational Intervention® (TBRI) pioneered by researchers at the Texas Christian University (TCU) Institute of Child Development. TBRI is built on a foundation of neuropsychological theory, research and
compassion for the child.
"TBRI doesn't just work on the behaviors, it focuses on the underlying causes. Although we can try to fix behaviors, we can only truly heal these kids by finding and working through the underlying trauma."
– Chris Janawicz, HHH Director of Residential Services
The evidence-based program prioritizes "felt-safety," giving children a sense of stability that had been missing from their lives in the past and creating an environment where they can focus on their therapeutic journey. Successful cultivation of felt-safety requires that staff be vigilant of the child's physical needs, making sure they are clean, well-fed and dressed nicely. Once the child's basic needs are met, staff ensure that the child's emotional state is also cared for, with attentiveness to how they are feeling and what kind of support they need.
TBRI provides a powerful toolkit for helping our children deal with their traumatic pasts, and we look forward to implementing this new therapeutic approach at Helping Hand Home.
A team of credentialed therapists (LCSW or LPC) oversees each child's treatment plan and provides weekly individual therapy to all children. Due to the young age of many of our children, play therapy techniques are used extensively. Therapists provide crisis intervention and crisis related therapy sessions when necessary. The clinical team also offers family therapy services with parents and other relatives, either in person or through video chat. Onsite physical, occupational and speech therapy services are provided through a contract service provider, as needed.
Two psychiatrists provide regular onsite psychiatric assessments and meet with children monthly to evaluate the need for and effectiveness of medication.
Psychological testing is provided by psychologists on an annual basis to maintain updated assessment and testing information for each child.
Therapeutic childcare specialists work daily to reduce high-risk behaviors exhibited by children, including aggression, self-harm and suicidal ideation, running away and sexually acting out. Our highly educated and trained team maintains a staff-to-child ratio of 1:3 to give each child more personalized attention and care 24 hours a day.
While children undergo treatment, HHH ensures all basic needs are met, including nutritious meals and snacks, clean living space, new clothing and help with hygiene and self-care. We also work with children to develop healthy self-care habits for the future.
Our Education and Intake Coordinator oversees the enrollment and educational plans for all children. Through a partnership with The University of Texas, HHH's onsite charter school caters to the unique educational and behavioral needs of our children. The small class size of eight students helps maximize learning for children with higher emotional needs. Children can also attend neighborhood public schools upon admission or transition to public school during treatment as progress is made. The Education and Intake Manager maintains close communication with principals, teachers and staff members to monitor each child's progress and discuss any changes needed to help the child succeed. Children also participate in an eight-week summer academic enrichment program called Discovery Time focused on enhancing and expanding reading, math and science skills through experiential learning.
We believe that connecting children to new talents and interests is an integral part of the healing process. HHH currently offers over 50 different enrichment activities, including music lessons, running club, cooking class, Spanish lessons, yoga, golf, gardening and art class. Children participate in more than 10 enrichment activities and off-grounds field trips each week.
Two healthcare coordinators ensure each child has regular physical, dental and vision exams and provide transportation to all medical appointments. The healthcare team also administers all medications and works to educate children on the subjects of hygiene, self-care and nutrition.