Our Mission
is to provide a nurturing and therapeutic home for children and to restore each child to a healthy family setting.
We Believe
that each child deserves a loving and permanent home. Our goal is to protect and restore the lives of victimized children, so that those without hope can reclaim their futures. We enrich, educate and empower through loving care, professional treatment and innovative services that heal.
Commitment to Quality
Helping Hand Home for Children is committed to best practices, performance and quality improvement, evidenced-based services and stakeholder involvement. Being nationally accredited through the Council on Accreditation demonstrates our commitment to the highest possible standards amongst our peers in child welfare. We are proud to be a part of this community of excellence.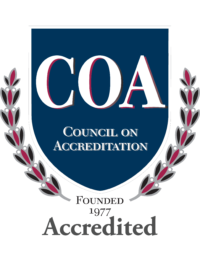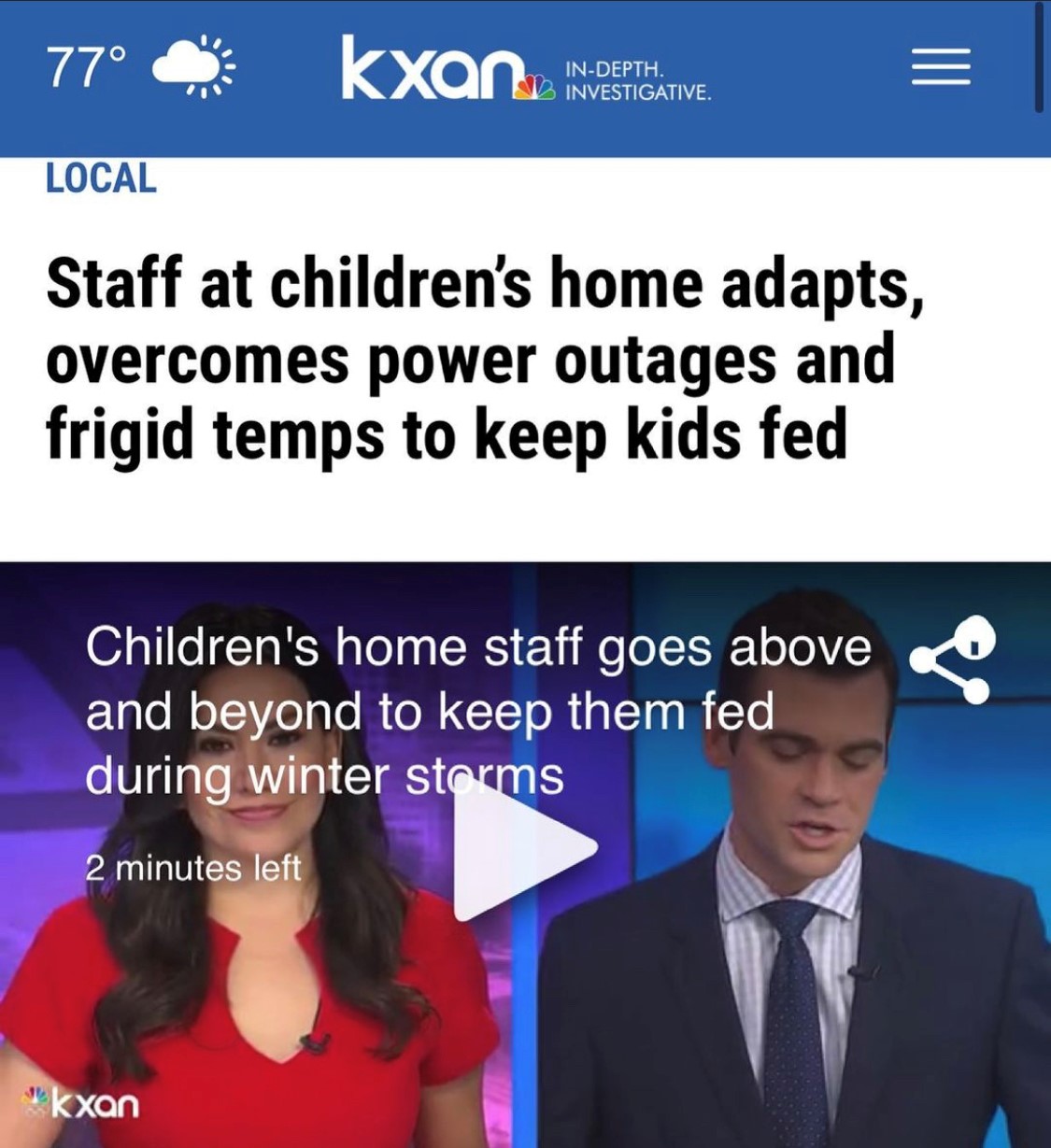 Like many members of our Texas community, the extreme cold weather of last week had a significant impact at Helping Hand Home for Children. Due to icy and unsafe conditions, many staff members spent the entire week on campus to ensure that the children were provided...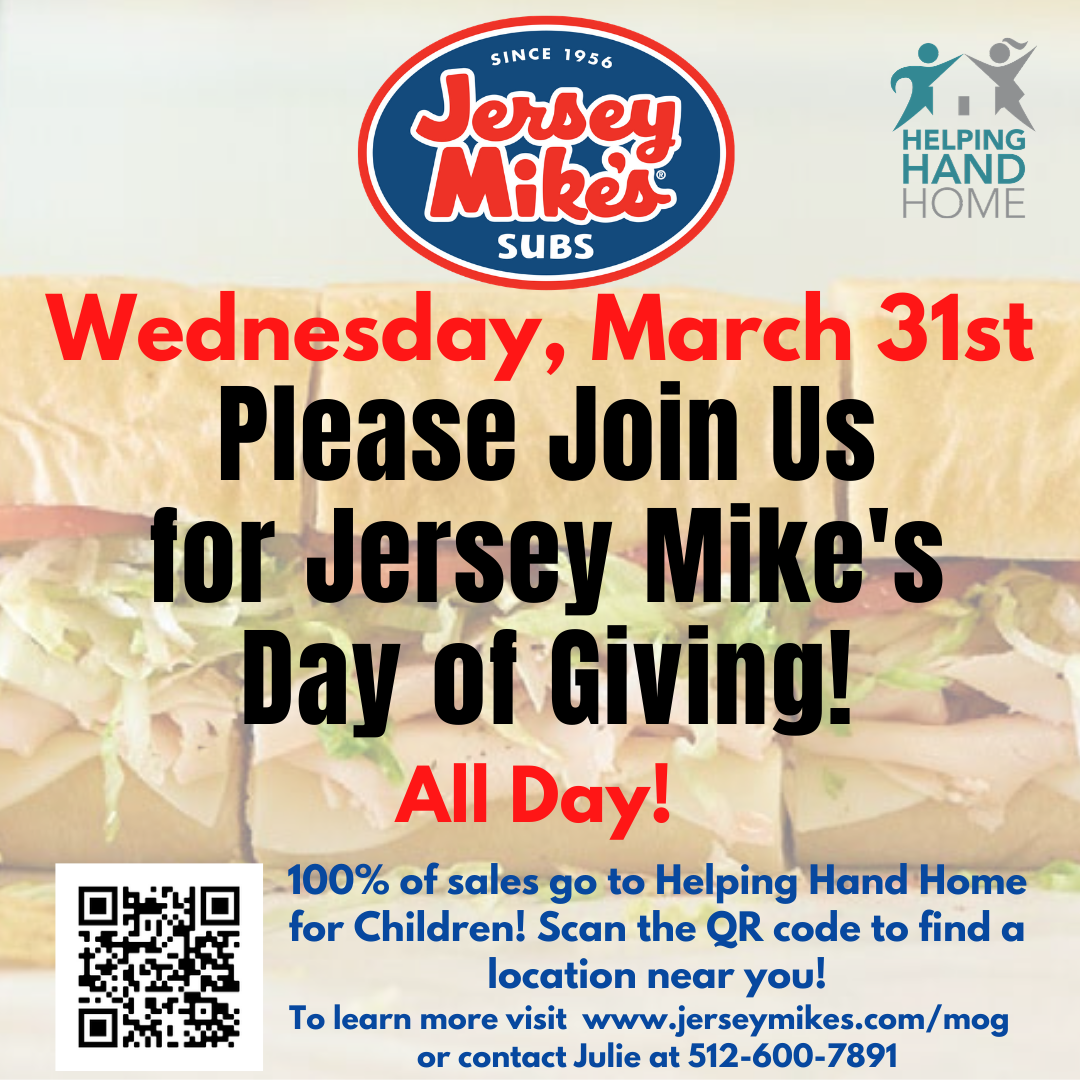 SAVE THE DATE for Jersey Mike's Day of Giving! On Wednesday, March 31st, 100% of sales go to Helping Hand Home for Children. Scan the QR code or visit www.jerseymikes.com/locations to find a location near you! #JerseyMikesDayOfGiving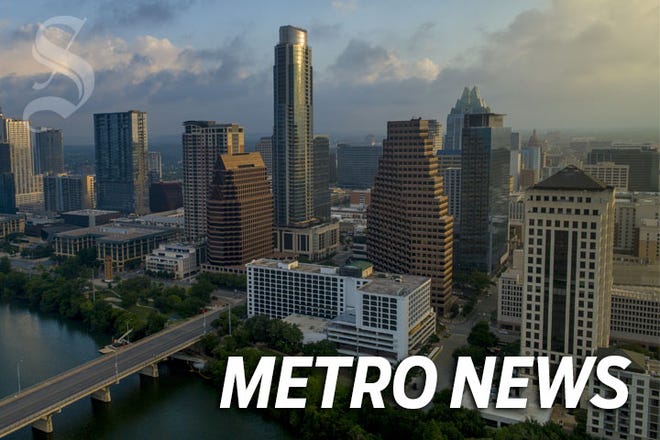 We are so trilled to be featured in an article on the Austin-American Statesman website highlighting our upcoming campus expansion. Click the article link below for more information about the exciting new additions coming to Helping Hand Home! Learn more here!