A Tour of HHH
By Ally Smith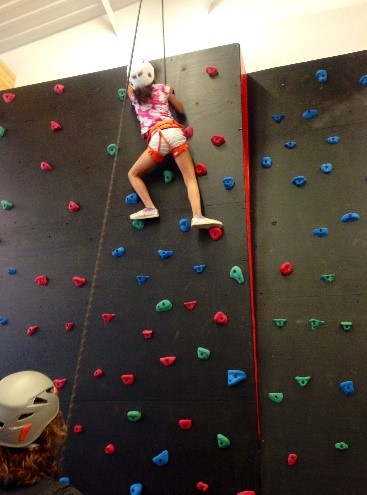 Our goal for these children is not just to give them temporary care during their stay with us. Our goal is to transform their lives and return them to healthy family settings where they can continue to thrive. Before they enter their forever homes, we take them in our doors, and allow them to take a deep dive into therapy, education, learn new hobbies, and engage in various enrichment activities while making lifelong relationships. For us, that means we have created a "Home" for these children to simply become children again.
Helping Hand Home for Children is a nationally accredited residential treatment center, but beyond that, HHH is a safe haven for young boys and girls that have suffered from severe abuse and neglect. In the neighborhood of Hyde Park in Austin for nearly 100 years and nestled between Avenue B and 38th street, is the Home where our children find the healing they so desperately crave and need. They arrive at our doors, many times struggling from depression and low self-esteem; many have language and attention deficit disorders, anti-social behaviors and physical aggression, among others. Inside these doors, friendships begin and trust is found- allowing each one of our children a chance to reclaim their childhoods.
During this continued time of uncertainty, while we are unable to give In-person tours of our home, we are thrilled to invite our supporters to take a virtual tour here. We are excited to virtually give those who want to learn more about our mission a glimpse into the magic that is happening here on our campus. Chris Janawicz, Director of Residential Services, leads us through the Home and shares with us the different areas where our children receive love and nurturing care on our campus. Our first stop, the HHH Recreation Room.
The HHH Recreation Room: This multipurpose space serves as an area for recreation and unlimited enrichment activites. In 2018, over 80,000 meals and snacks were prepared in our kitchen. This area allows our children to enjoy their meals family style with their peers and staff. Many memories are made here through communal activites, holiday themed parties, group enrichment activites, and so much more.
The Homes of Our children – We have five different homes on campus. The Longhorn Home, the only home that serves both boys and girls and where each child has their own room. The Monarch home, inside these doors are bright purple walls where 10 girls ages 7-11 reside. Beside the Monarch home is the Armadillo Home, where an active group of young boys live and thrive convienently located next to our bike pavilion for an opportunity to release endless energy that these young boys have plenty of. Across the street from our main building are two cottages where our pre-teens reside, our Eagle and Mustang home. When you take a look around and inside each of the homes–we make these spaces look and feel like an actual home–you can feel and see the personality of each child that lives with us. We want to make each child feel special, so upon arrival they receive brand new bedding, clothing and decorations to create their own unique space.
Pavilion and Enrichment Area: Here you can find all our recreation equipment with over 40 new bikes parked side by side for each one of our children to jump on accompanied by staff. When a new child arrives at the Home, thanks to our incredibly generous supporters, he or she receives a brand new bicycle to learn to ride and will be able to take it with them when they leave HHH and go to a forever home. Next to our bikes are various outdoor games, scooters, roller blades, and many more fun outdoor activities for the kids to use in their free time.
Our HHH Hair Salon: This space was funded by Elisabeth and Alex Tynberg. We are so grateful for this calming and soothing salon where our children have the oppportunity to have their hair washed, styled or cut in the convience of HHH. The vibrant colors and calming lighting creates the perfect pamper-time experience for our children who are ready to unwind.
The Sheth Family Sensory Gym: We give a huge thank you to the Sheth Family for donating this incredible space for our children. There is ample amount of healing that takes place in this space. Oftentimes our children's sensory processing abilities are delayed to the trauma they have suffered, and we use this therapeutic space and equipment to help our children with sensory proccesing activities. Our children meet with their staff, therapist, and occupational therapist in this space to work through their trauma using play- therapy. This room includes a colorful rock wall, ballpit, superman-swing, zipline-swing, and many other sensory activites and equipment.
Outdoor playground and recreation space: If you ever want to see a child simply being a child, take a step outside to watch and listen to our kids playing various sports games including kickball, baseball, and beyond. Our playground is usually occupied by a group of children enjoying the monkey bars and slide as well.
We sincerely hope that you have enjoyed the virtual tour of Helping Hand Home. Sooner than later we hope to have each one of you inside our doors to experience the magic in person. Our staff miss you, and most importantly our children miss you. We cannot wait to have you back inside the doors of Avenue B. If you have any questions or would like to reserve an in person tour please email our Donor Relations Manager, Ally Smith at Asmith@helpinghandhome.org. Thank you!